Cameron Brown Wins the 2014 BMW 70.3 in Taiwan
It was great finishing off the 2014 season with a win in the 5th BMW Ironman Taiwan 70.3 in the beautiful area of Kenting, the southern tip of Taiwan. Race morning dawned with fantastic weather and a no wetsuit swim for the professionals with the water temp hitting 25c. I had a great swim to be out of the water in the leading group of 5 athletes which included France's Jonathan Tryoel, South African Stuart Marais, Sweden's Fredrik Croneborg and Kiwi Guy Crawford. It was a quick 400m run to Transition but Jonathan was on a mission to establish a big lead and he took off on the bike.
The 90km bike featured two undulating laps and a great section along the Kenting coast line. I rode with Croneborg, Crawford and Marais, we were still loosing time on the flying Tryoel and were hoping he may pay for it on the run. As we entered T2 we faced a 4min deficit to the French man, I didn't want to loose any more time so it was a quick change to put on the Nike's and fuelbelt on and I was out and chasing with only Marais joining me. We quickly ate into Tyroel's lead and by the 6km we had passed him.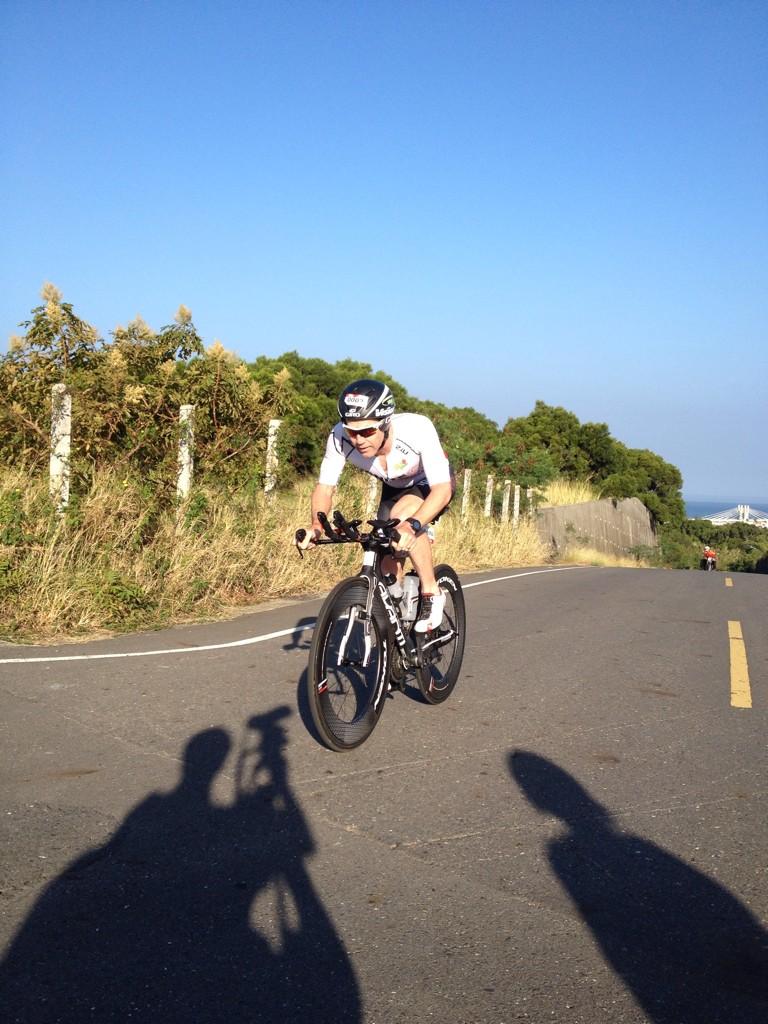 The run was a 21km point to point leg along the coast line to the race hotel, both Marias and I were running shoulder to shoulder with each other and also trying to see if we could break each other! The temperature was now around 30'c and the aid stations were a welcome relief! Finally at the 18.5km mark I was able to get a small break so I pushed the pace for the next few kilometres and the rubber band finally broke to Marias. It was a great win and it has capped of a fantastic year of racing in 2014. I'll now have a short break and then it's all go for the New Zealand season! Thanks again for your support this year.
Regards Cameron Brown
2014 BMW IRONMAN 70.3 TAIWAN MALE PRO TOP 10

1. Cameron Brown (NZL) 4:05:44
2. Stuart Marais (RSA) 4:06:38
3. Fredrik Croneborg (SWE) 4:12:21
4. Guy Crawford (AUS) 4:13:48
5. Victor Debil-Caux (FRA)
6. Jonathan Tryoen (FRA) 4:21:11
7. Iain Veitch (HKG) 4:23:23
8. Deak Zsombor (ROM)
9. Hiroyuki Nishiuchi (JPN) 4:33:30
10. Daiki Masuda (JPN) 4:38:22
Pro Women
1. Dede Griesbauer (USA) 04:34:49
2. Dimity-Lee Duke (AUS) 4:41:56
3. Kate Bevilaqua (AUS) 4:45:51
4. Michelle Wu (AUS) 4:46:31
5. Shiao-Yu Li (TWN) 4:53:16
6. Emi Sakai (JPN) 4:59:30
7. Maki Nishiuchi (JPN) 5:03:33
8. Yausko Miyazaki (JPN) 5:07:28